Don't Get Stranded. Visit Mercedes-Benz of Fort Myers for Battery Service and Have Added Peace of Mind
You typically don't put any thought into your car battery until you have an issue. And while it is an easy component to take for granted, all car batteries eventually lose power and leave you stranded. Rather than get stuck when you aren't expecting it, visit Mercedes-Benz of Fort Myers for your battery service to ensure you can keep your life on track.
When to Service a Vehicle Battery?
While battery checks are a part of your routine Mercedes-Benz maintenance, you can still look out for certain warning signs that may indicate you should visit us for a battery test or swap even sooner.
For instance, if your Mercedes-Benz is harder to start than normal, that may be a sign that your battery isn't storing power properly. Furthermore, if you notice your headlights dimming while running your air conditioning, that is a sure sign that you are losing battery power.
If you're under the hood of your Mercedes-Benz and you notice leaking battery fluid or corrosion, that is a sign that your battery is in need of replacement.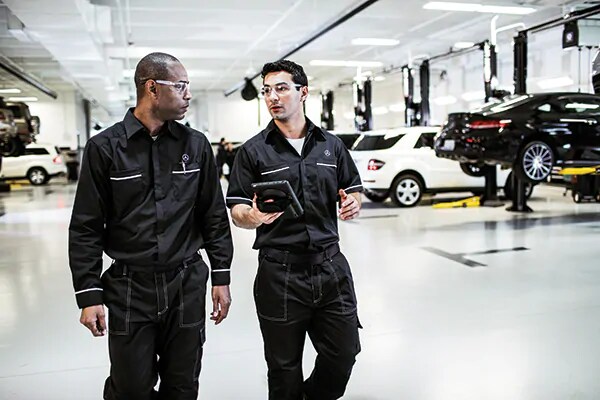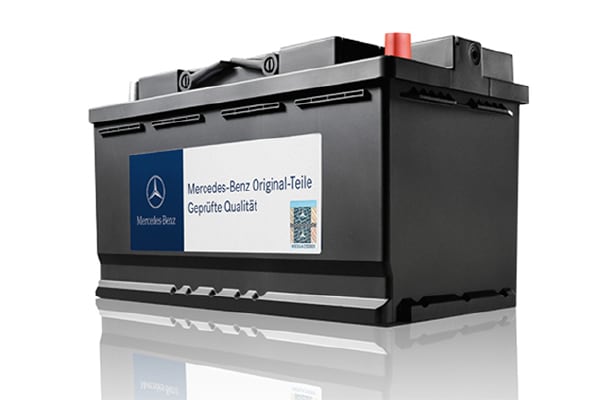 What Happens if My Battery Fails?
Should your car battery fail while parked, you'll be stranded with a vehicle that won't start. That is because your battery is responsible for the initial "turn over" or "crank" that gets everything moving.
If your battery fails while driving, you'll first notice systems such as your radio and headlights are no longer receiving power. Eventually you will lose power completely and your Mercedes-Benz will coast to a stop.
Visit Our Dealership Today!
Head into Mercedes-Benz of Fort Myers and let us test your battery today! We'll let you know if you have the voltage you should expect, or if it's time for a battery replacement to keep your life running smoothly.
Schedule Your Service Appointment Today
Hours
Monday

9:00 AM - 5:00 PM

Tuesday

9:00 AM - 5:00 PM

Wednesday

9:00 AM - 7:00 PM

Thursday

9:00 AM - 7:00 PM

Friday

9:00 AM - 7:00 PM

Saturday

9:00 AM - 6:00 PM

Sunday

Closed